You'll only be able to change your password using Todoist's web, macOS, Windows (legacy) or Android apps. This isn't yet available in the Windows 10 or iOS apps. 
At the top right of your Todoist, click the gear icon and select Settings.
Open the Account tab.
Click edit next to the hidden password field '******'.
Enter a new password and confirm it.
Click Save.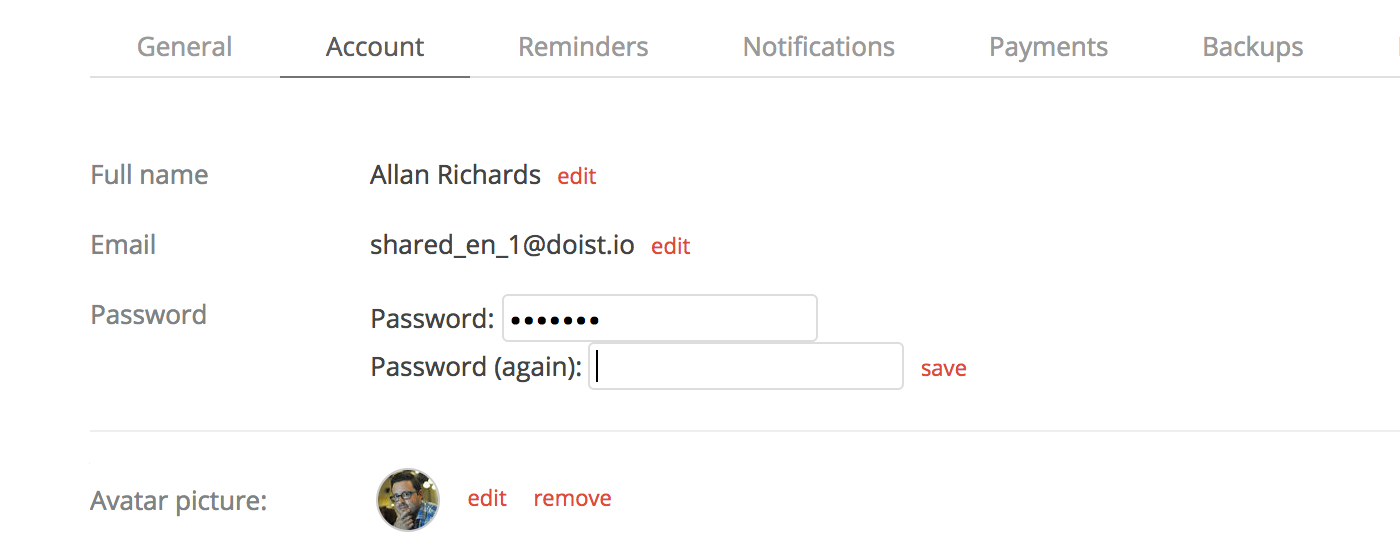 Tap on the menu icon in the top left of your Todoist.
At the bottom of the menu, tap Settings > Account.
Tap Password.
Enter your new password.
Tap OK.
Not available yet.