Keep Todoist even handier on your home screen with 2 different widgets:
Add task widget – adds a shortcut to creating a task
Task view widget – adds any task view you like (it's like a mini-Todoist on your home screen)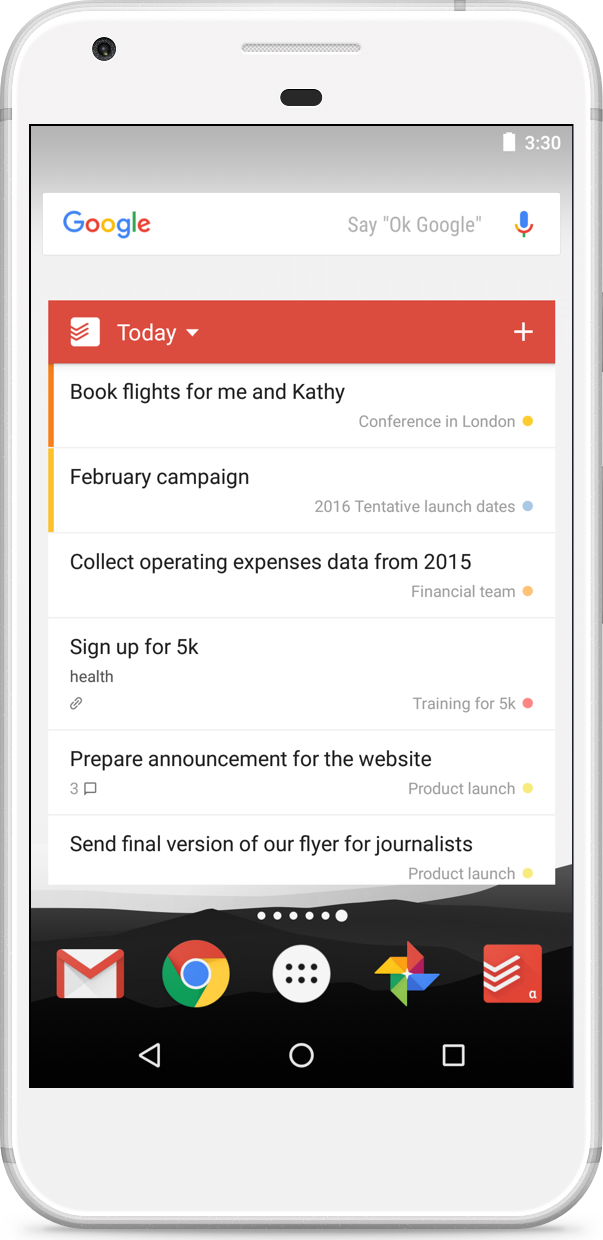 Here's how to find your widgets:
Nexus 5 and devices using Google Now
Tap and hold an empty section of your Home screen.

At the bottom, tap Widgets.

Scroll until you see the Todoist widgets.

Tap and hold the widget you want and drag it to the home screen.