Todoist home screen shortcuts are only available on Android 7.1 and higher.
Todoist has the following shortcuts for content inside the app:
Add task
Search
Today
Upcoming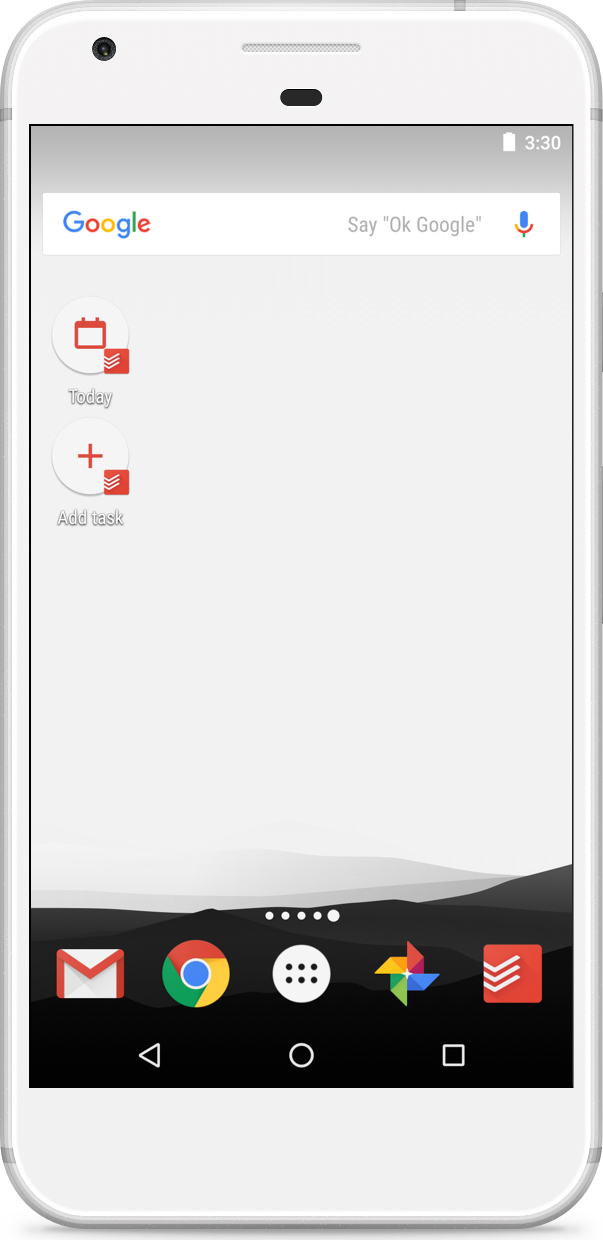 To add Todoist shortcuts to your Home screen follow these steps:
Tap and hold the app icon. You'll see a list of shortcuts.
Tap and hold the shortcut.
Drag the shortcut to where you want it, then lift your finger.