The "Add task" Quick Setting tile for Android Nougat is a handy way to quickly add tasks into Todoist.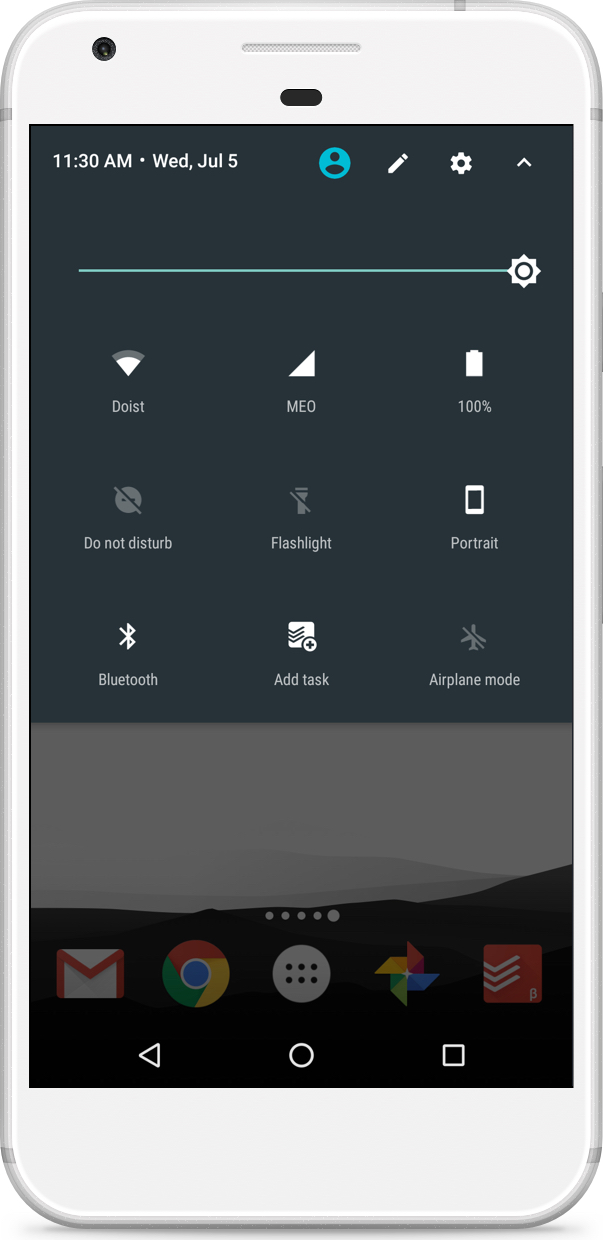 To add, remove or move the "Add task" Quick Setting tile follow these simple steps:
Open Quick Settings by dragging your finger from the top of your screen down to the bottom of your screen.
Drag the Quick Settings down one more time to open the menu fully.

Tap the

pencil icon (or if you're using a Samsung device, tap the 3 vertical dots icon, then select Button order).

Tap and drag settings to where you want them.
To add a setting, drag it up from "Drag to add tiles."

To remove a setting, drag it down to "Drag here to remove."
Your first several settings tiles become your Quick Settings bar.