Your Inbox is the default place to add new tasks so you can get them out of your head quickly, then come back and make a plan to take care of them later. It's a great way to declutter your mind so you can focus on whatever you're doing right now.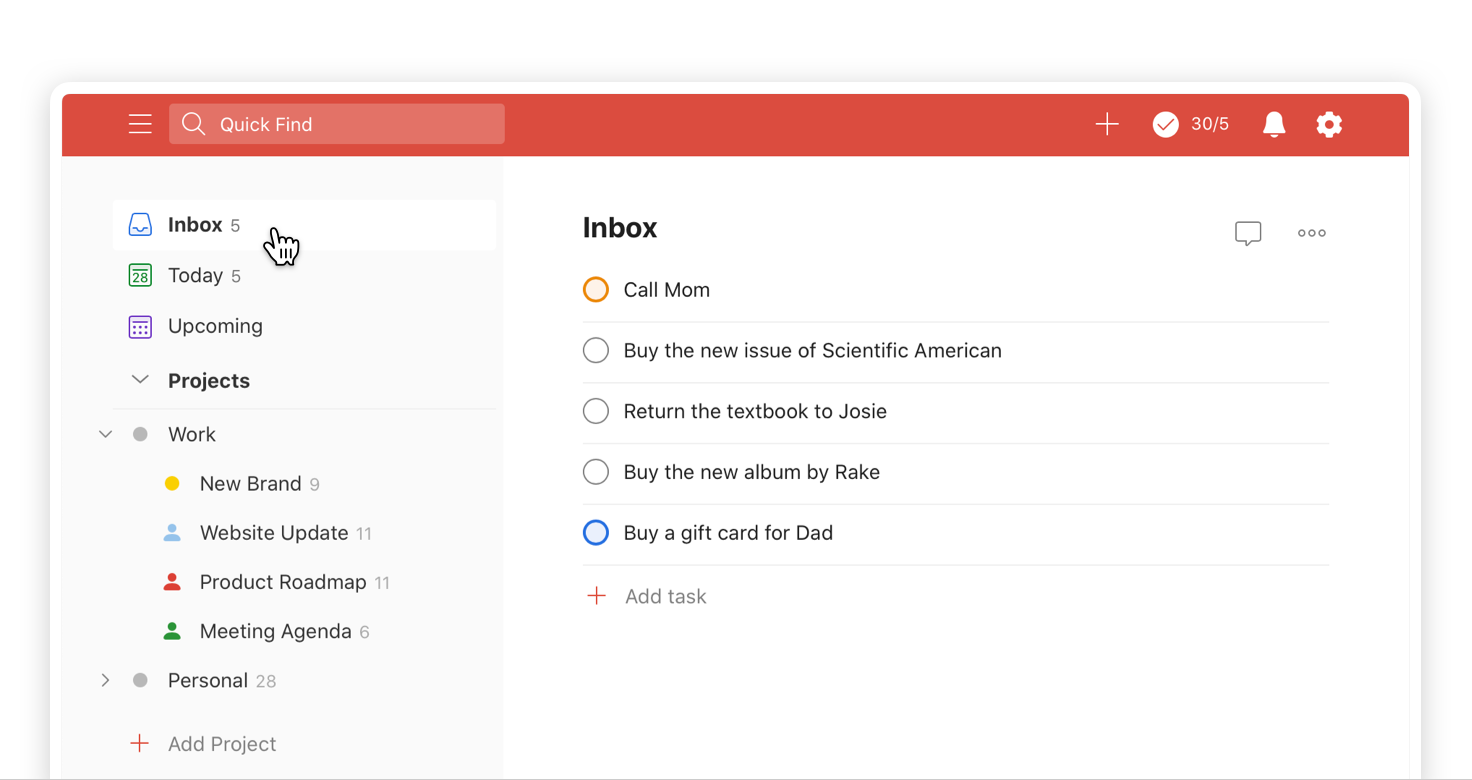 To add a task to your Inbox, grab the nearest Todoist app – on your desktop, phone, watch, or otherwise – click or tap the add task + sign, type in your task name, and save the task. Any task that isn't added to a specific project will be added to your Inbox by default.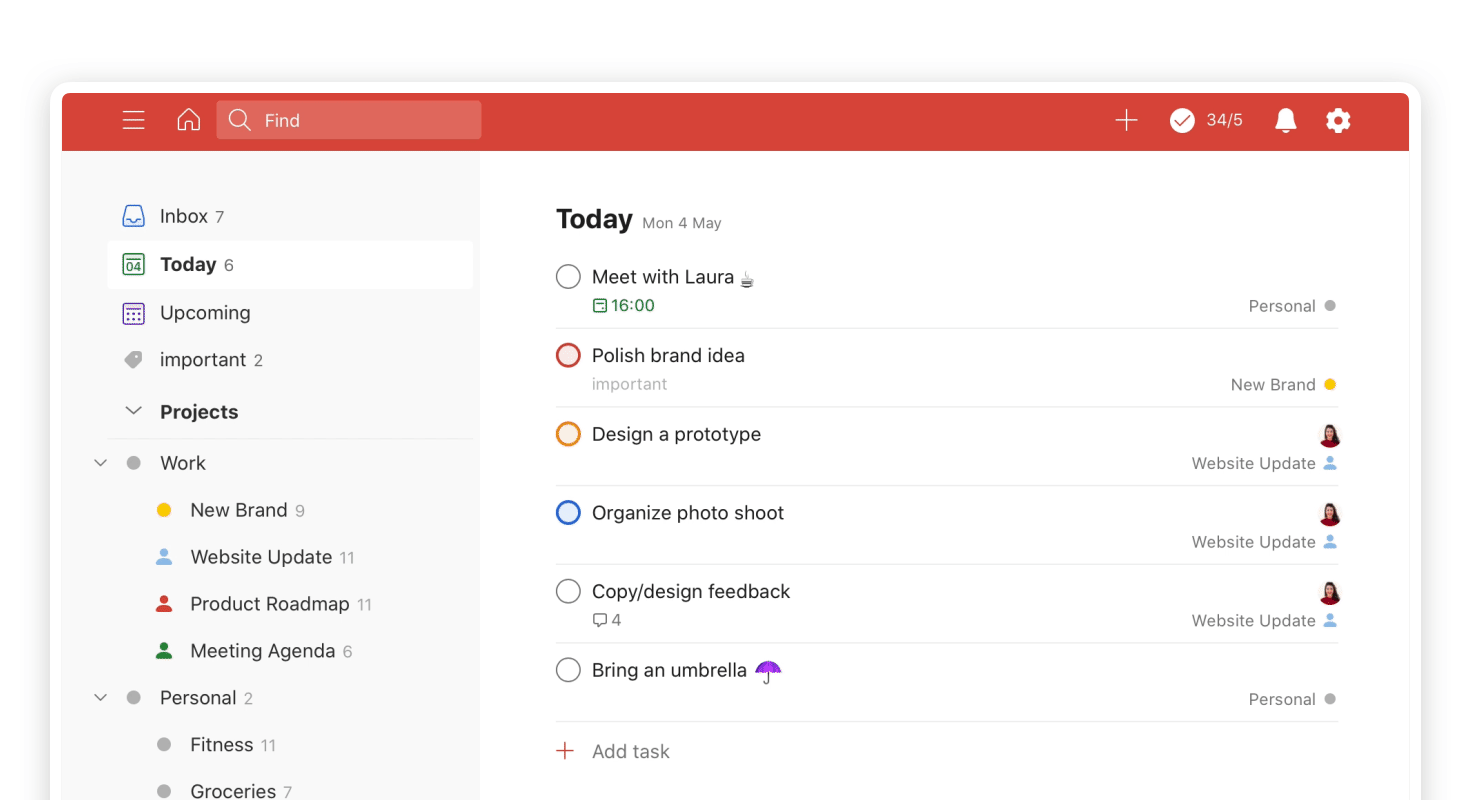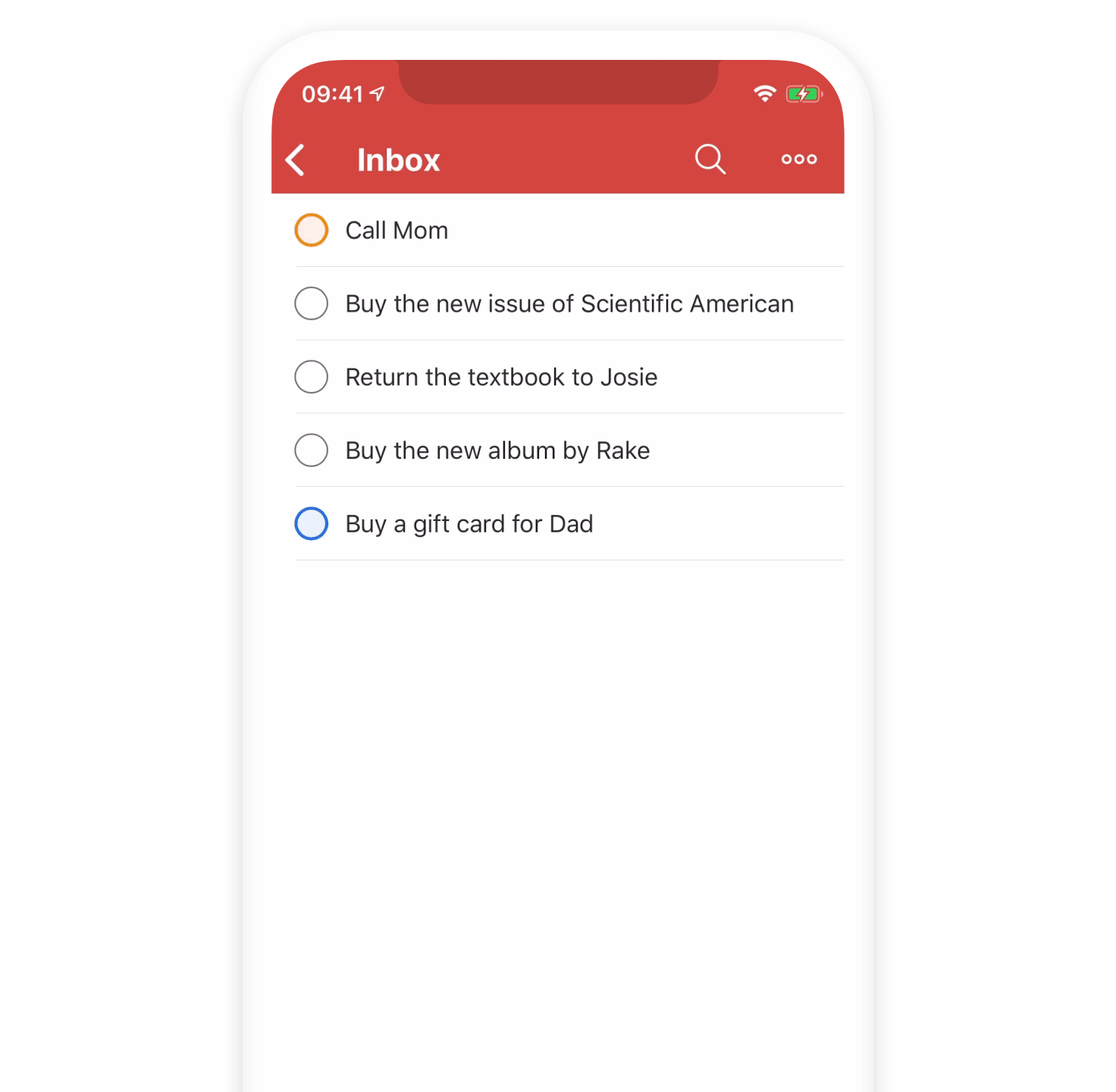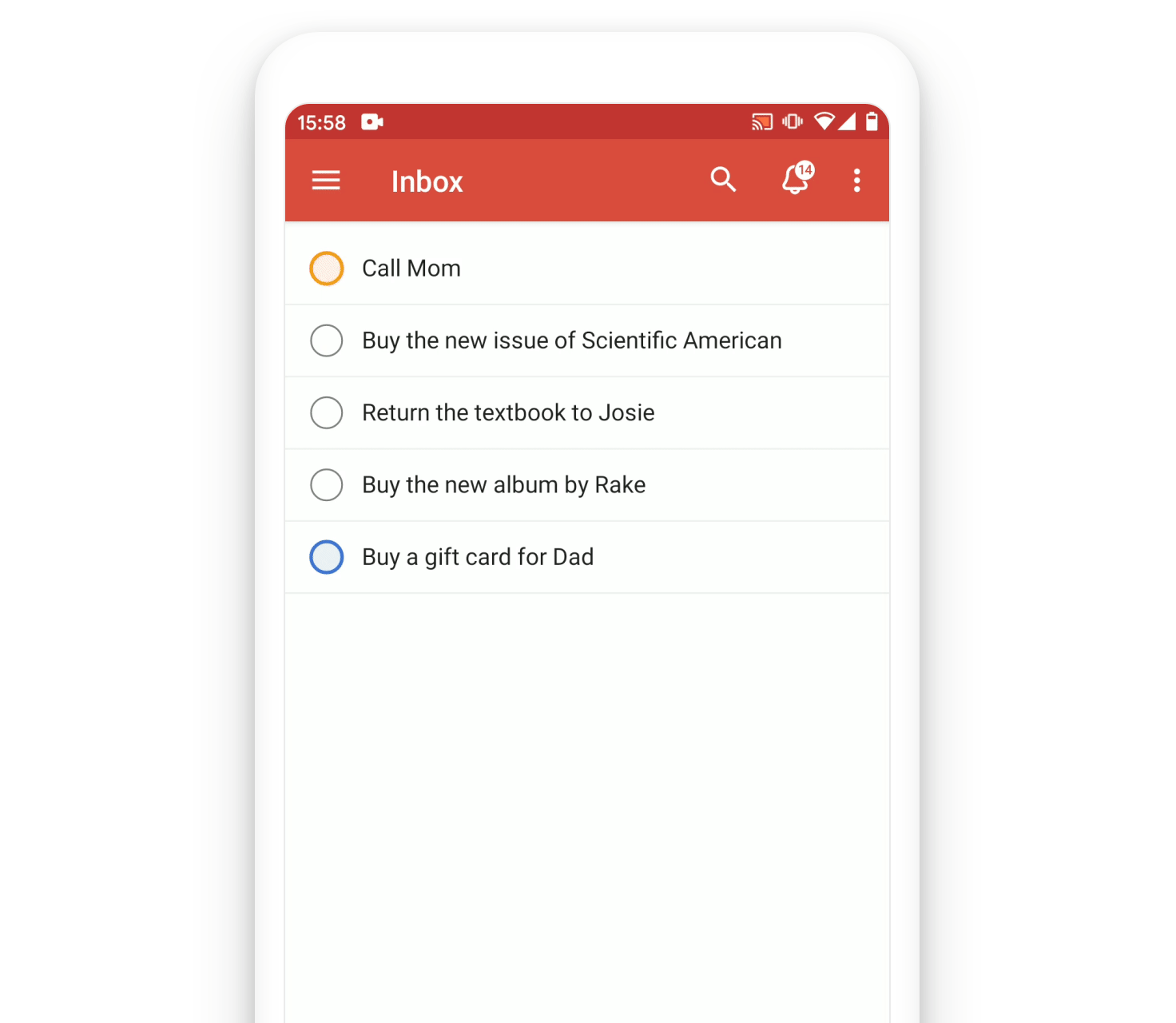 Review and clear out your Inbox regularly. Set aside a few minutes each day or week to process all the tasks that have collected in your Inbox.
As a general rule of thumb, if a task takes less than 2 minutes to do, do it now.
For tasks that take more time, move them to the right project. If you can, add a due date so you won't forget to come back to it later.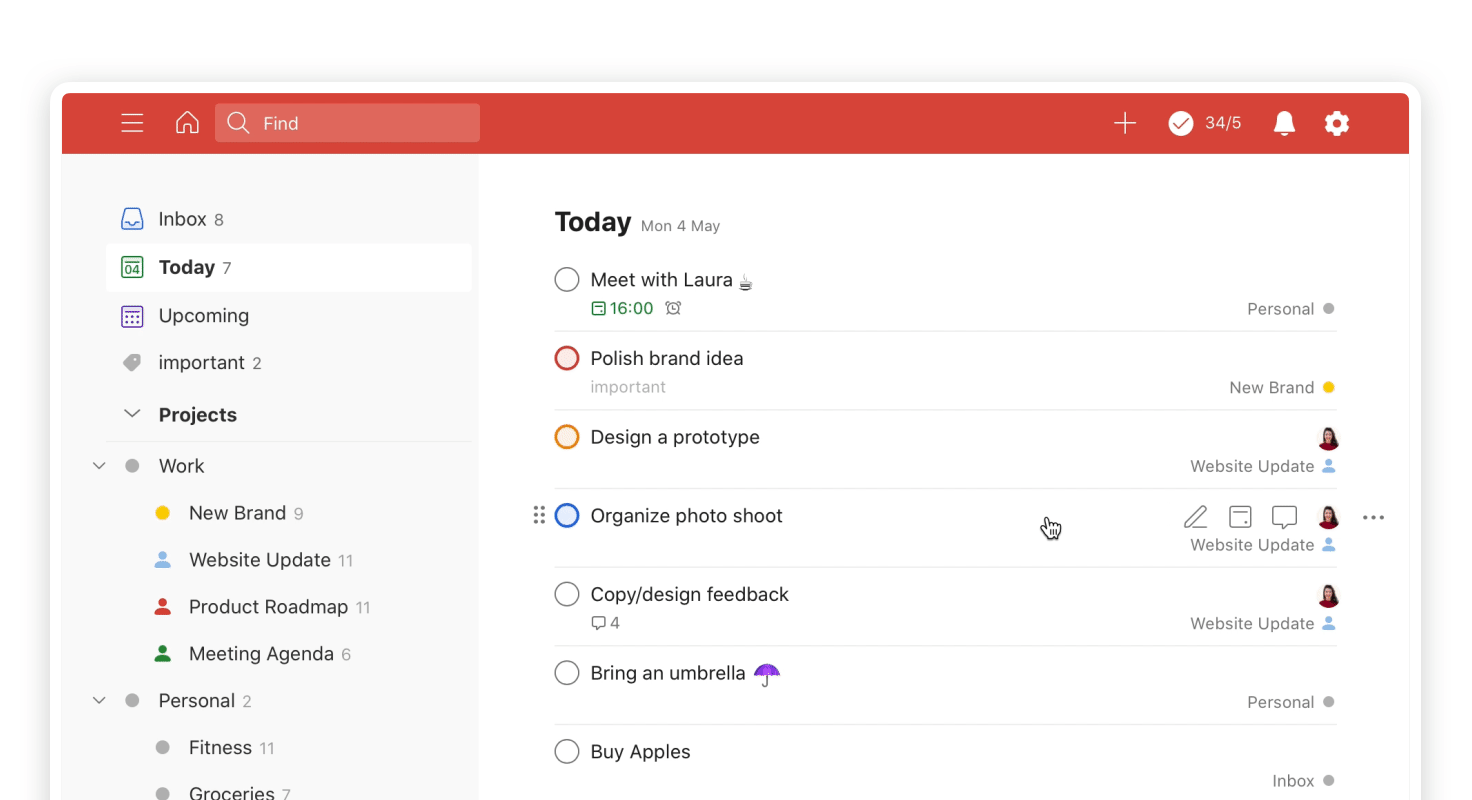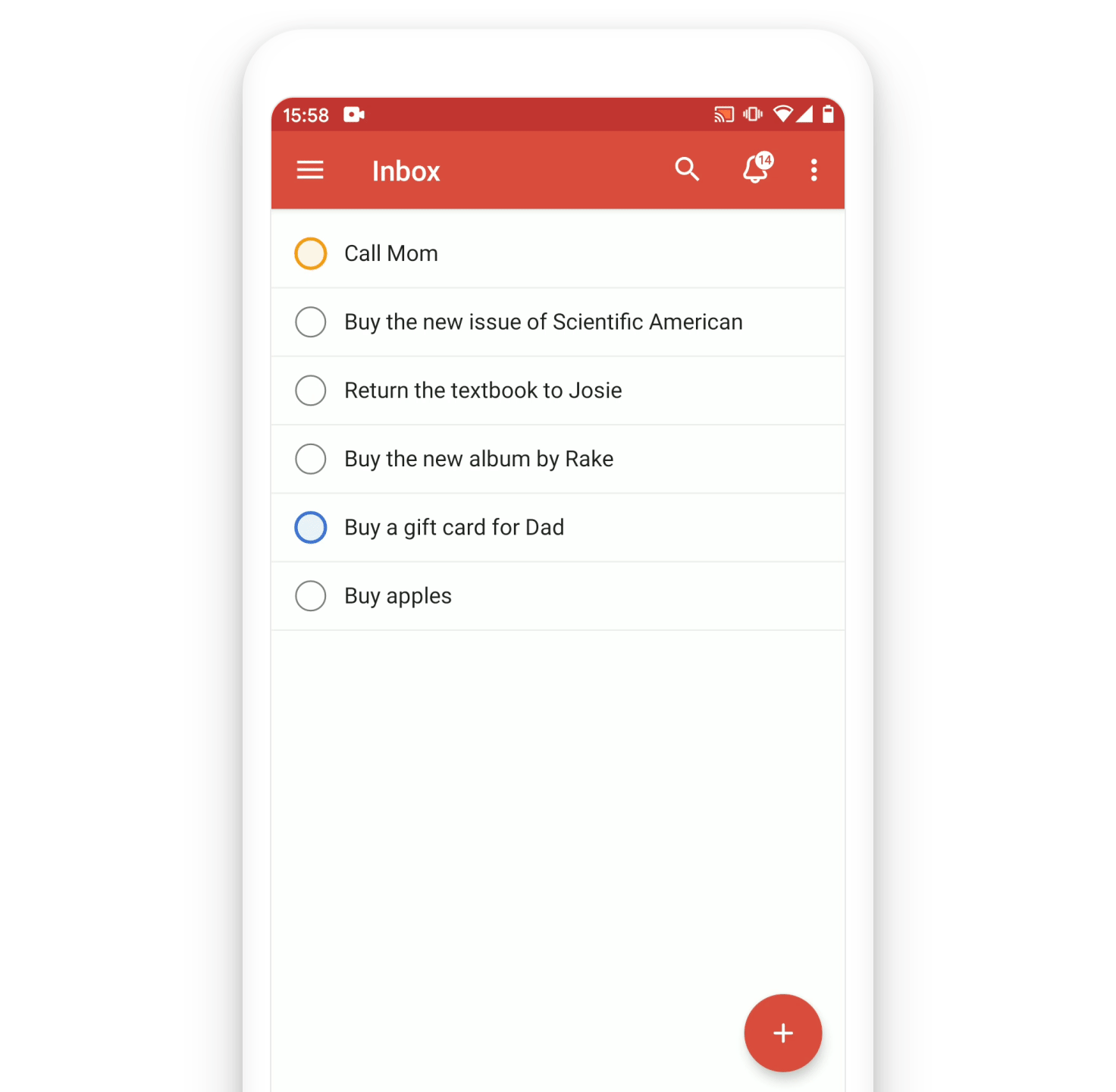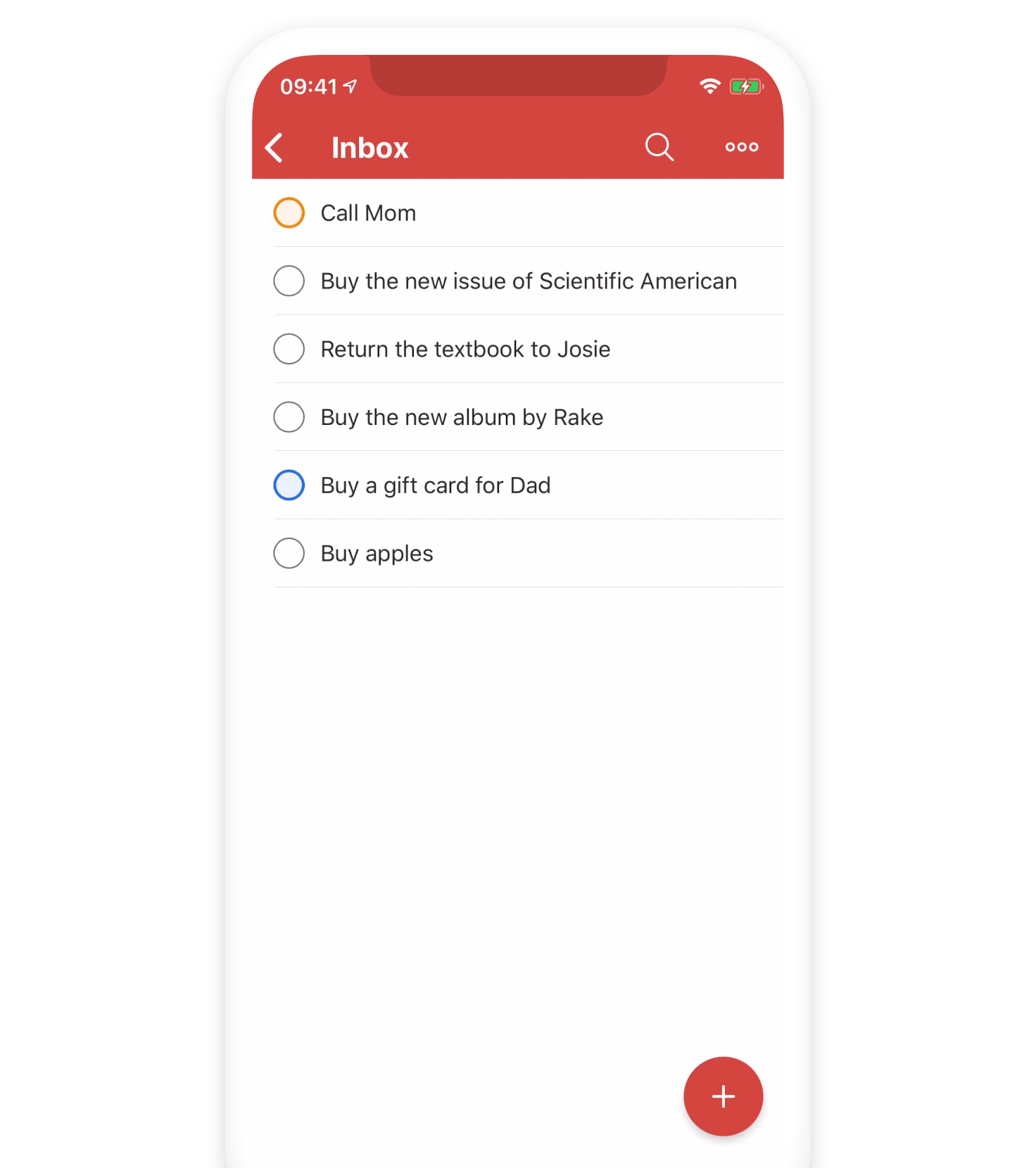 On the web and desktop apps you can drag and drop a task to a different project in the left-hand menu.
Don't be afraid to delete tasks from your Inbox. It's ok to decide that a task doesn't actually warrant your attention. You can delete the task, or move it to a Someday project to consider later.
Learn more about the Inbox