Easily forward your emails from any email client to Todoist to add them as tasks or comments.
Forwarding to projects
You can turn your emails into Todoist tasks by forwarding them to a project. The subject line will become the task name, and the body of the email will be added as a comment. All attachments smaller than 25MB will also be attached.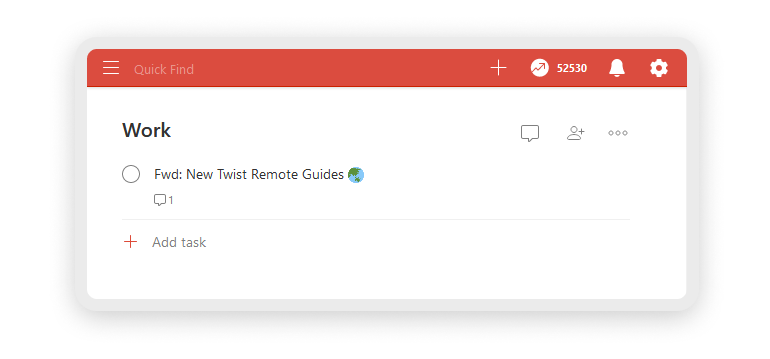 How to get a project's email address
You can also add due dates, labels, priority levels, and assignee right from your email client. All you have to do is include any of these in either the subject or any place above your signature in the body of your email:
Forwarding to comments
You can also forward emails to Todoist as comments. Perfect for when you need to attach information to an existing task or project.
If you wish to add an extra note to the attached email chain in the comments, you can add it to your email before forwarding it to Todoist. For this, simply type text in your email before sending it. If you do not add any text to your email before forwarding to Todoist, your whole email chain will get added as an attachment with no text (as seen in the image below).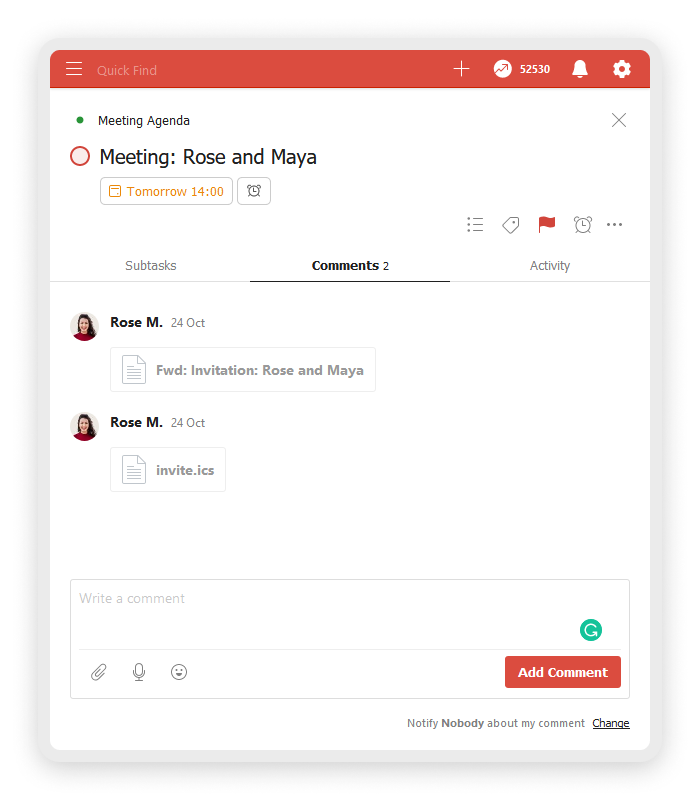 How to get a task's email address