It's always easier to take on a big project when you split it into easily manageable parts using Todoist's sections.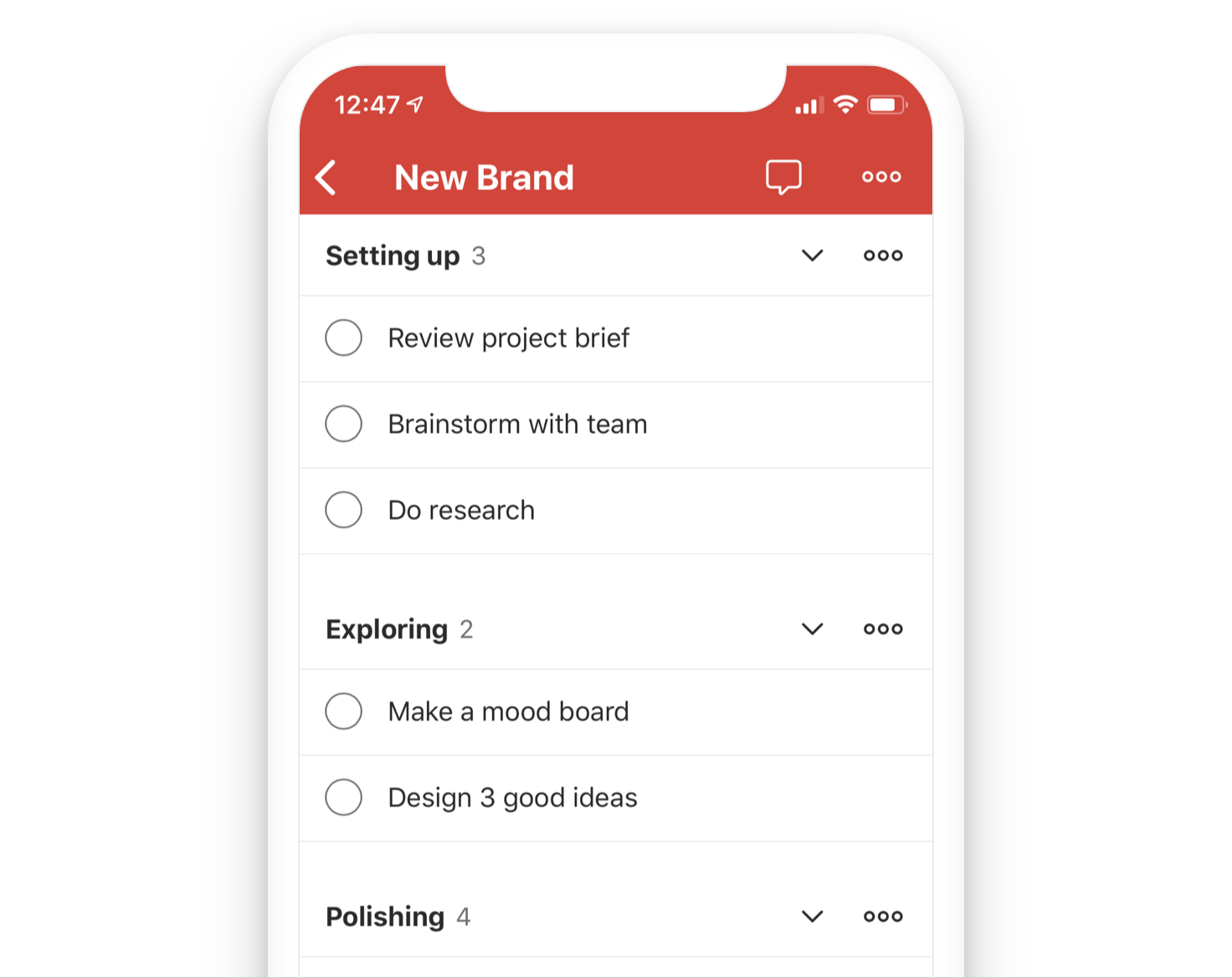 Add sections
Organize your projects with sections to group your tasks together and get a better overview of what needs to be done. Add sections to your project, drag the relevant tasks to the section they belong in, and you'll find it a lot easier to make progress (instead of getting overwhelmed by a single long list).
Edit sections
Whether you need to rename your sections, rearrange them or want to move them to a new project, you can edit sections at any time as your project is coming along.
Duplicate sections
You can duplicate a section — and all its tasks — by clicking the three dots icon to the right of the section name and selecting Duplicate section.
Archive or delete sections
Simply archive or delete sections if you no longer need them. Archive a section to make it disappear from your project view, while still allowing you to refer back to it and its completed tasks later. Delete a section permanently if you don't need to refer back to it and its tasks at any point.
Move tasks between sections
You can drag and drop tasks between sections when sorting is enabled in your view. However, if you group the tasks in a view, you won't be able to move them between groups.