Personalize the look of your Todoist app icon:
Swipe up the bottom app bar to open the menu.
Tap the gear icon in the top right corner to open Settings.

Select

App Icon

.

Tap

the icon you'd like to use.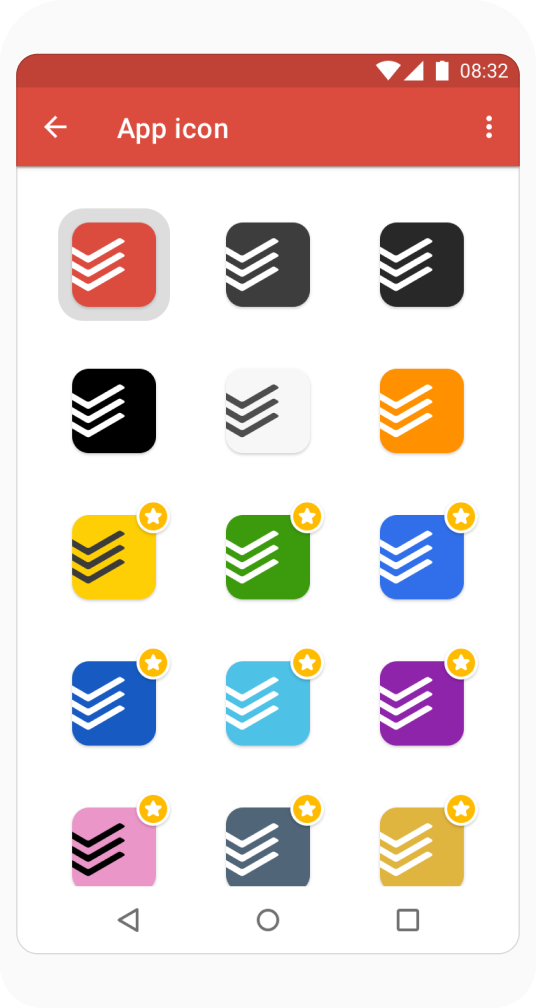 On some older Android versions as well as some custom launchers, there is a possibility that setting a custom icon can remove it from the launcher screen, but it will be still available in the app drawer (the list of installed apps).
Tap the gear icon on the top-right.
In Settings, select App Icon.
Select the app icon you'd like to use.
Tap OK to confirm.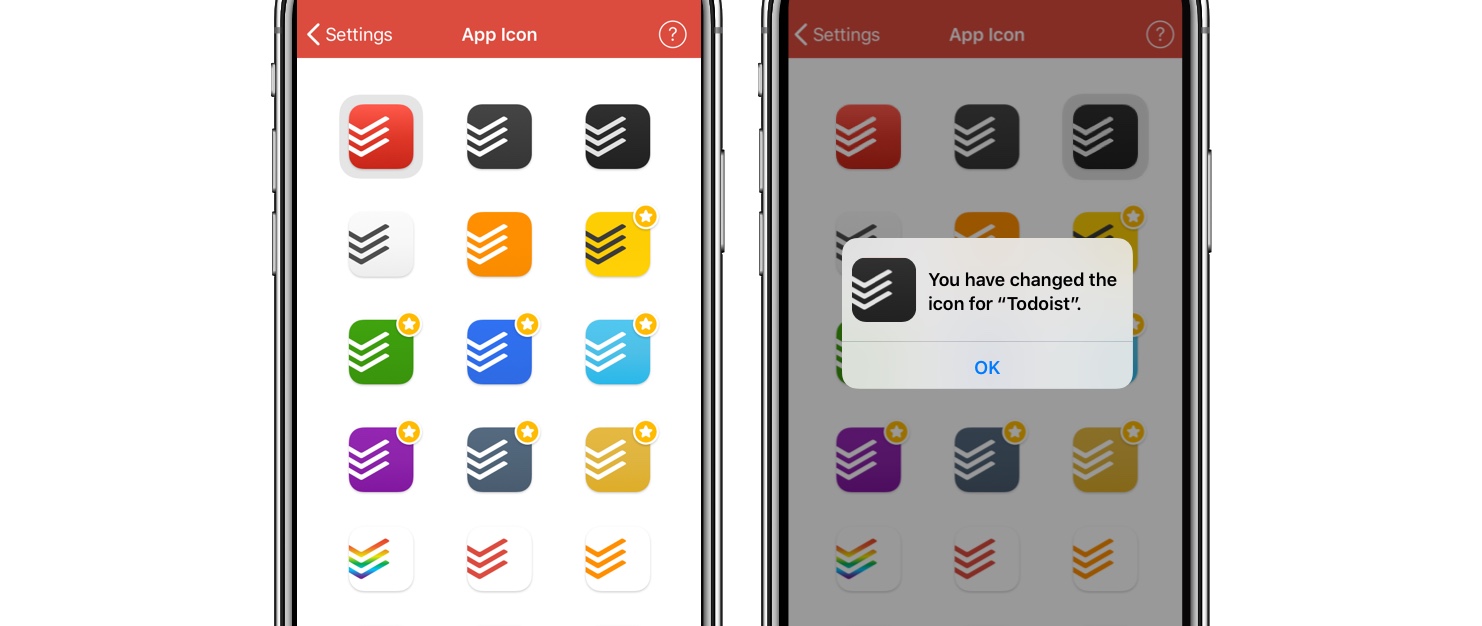 It's not currently possible to change your Todoist app icon in the Windows 10/11 or web apps. Sorry about that!
There is no in-app way to change the Todoist app icon in your macOS app. However, the below method can be used as a workaround:
Quit Todoist.
Open this folder and download the icon image you want to use.
Go to your macOS Applications folder.
Find Todoist and right-click on it.
Select Get info. This will open a pop-up window called Todoist info.
Find the icon image you downloaded in step 2. Drag-and-drop it on top of the current Todoist icon at the top of your Todoist info pop-up.
FAQ
Why has my app icon changed back to the default one?
If you log out, the app will switch to the default icon (red). You can select a custom icon again at any time. If you at some point need to clear the app data, the custom icon won't be affected by that.