Personalize the look of your Todoist app icon:
Swipe up the bottom app bar to open the menu.
Tap the gear icon in the top right corner to open Settings.

Select

App Icon

.

Tap the

Activate custom icons

button. The activation will close the app.

Reopen the app, go to Settings

, select

App Icon

again, and choose an icon you'd like to use.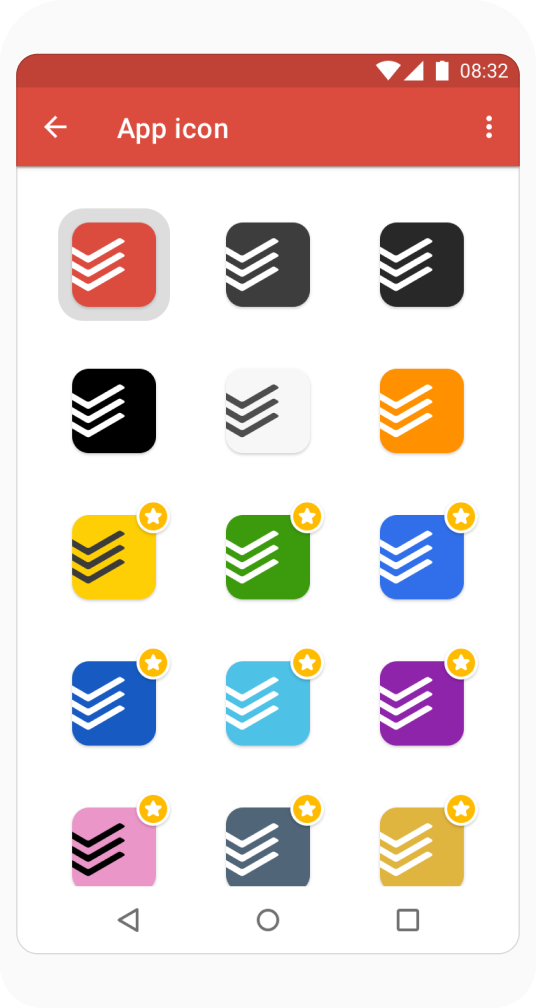 On some older Android versions as well as some custom launchers, there is a possibility that setting a custom icon can remove it from the launcher screen, but it will be still available in the app drawer (the list of installed apps).
If you have the shortcuts (Add task, Search, Today) created before on your screen, setting a custom icon (for the first time only) will disable them. Remove the disabled shortcuts and re-add them. Other shortcuts (for specific projects, filters, labels) won't be affected.
Tap the gear icon on the top-right.
In Settings, select App Icon.
Select the app icon you'd like to use.
Tap OK to confirm.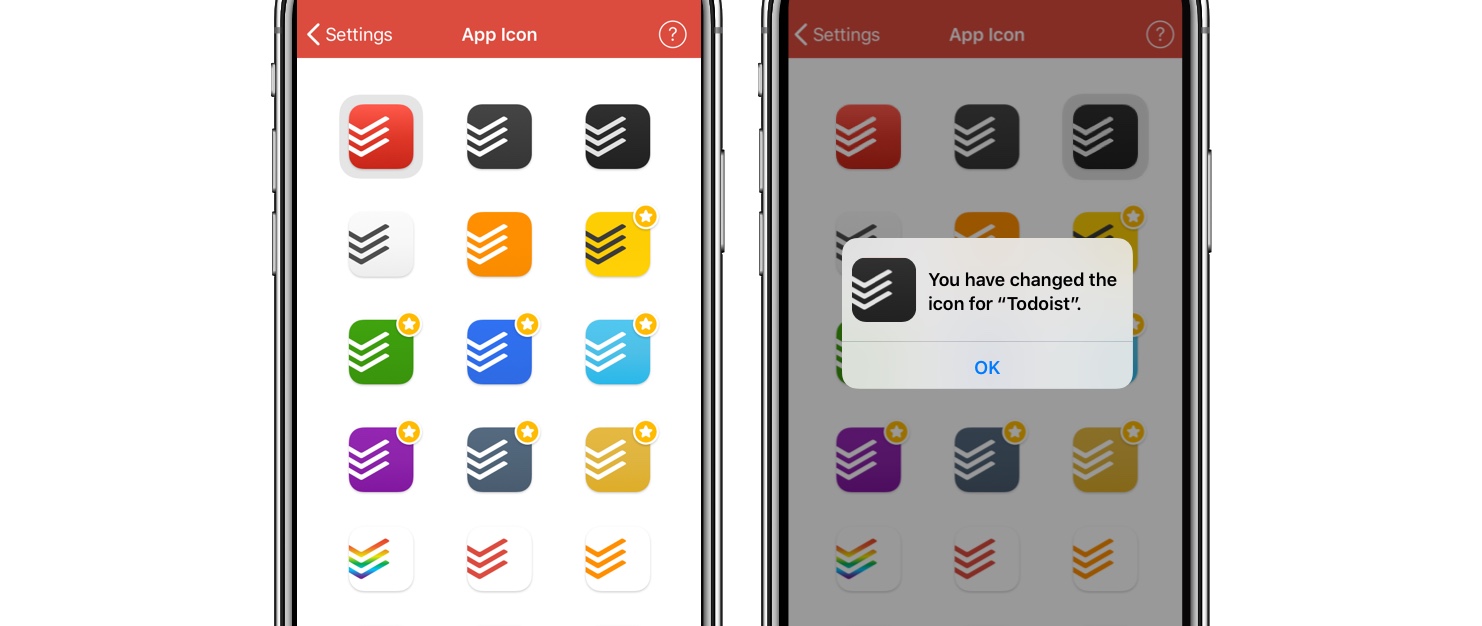 FAQ
Why is this feature only available for Android and iOS?
Other platforms don't officially support this feature. If this changes at any point, we will look into making it available.
Why has my app icon changed back to the default one?
If you log out, the app will switch to the default icon (red). You can select a custom icon again at any time. If you at some point need to clear the app data, the custom icon won't be affected by that.