Microsoft Teams is a teamwork app that combines features such as messaging, file storage, and video meetings in one platform.
By integrating Microsoft Teams with Todoist, you'll not only be able to share tasks with your collaborators, but you'll also be able to create your own tasks from messages shared in your Microsoft Teams account.
Setting up the integration
Log into your Microsoft Teams account.
Click Apps in the left-hand menu.
Search for Todoist.
Click Todoist.
A pop-up will appear. Click Add under the Todoist icon.
Using the integration
How to turn a chat message into a Todoist task
Hover over the message you want to turn into a task.
Click the three dots icon to open a dropdown menu.
Scroll down to More actions. A list of possible actions will appear.
Choose Add task to Todoist or Add to Inbox:

If you select Add to Inbox, the message will automatically get added to your Todoist Inbox as a priority 4 task.
If you select Add Task to Todoist, you'll be able to customize your task by entering a task name and due date, as well as selecting a project and priority level. After entering all task details, click Add.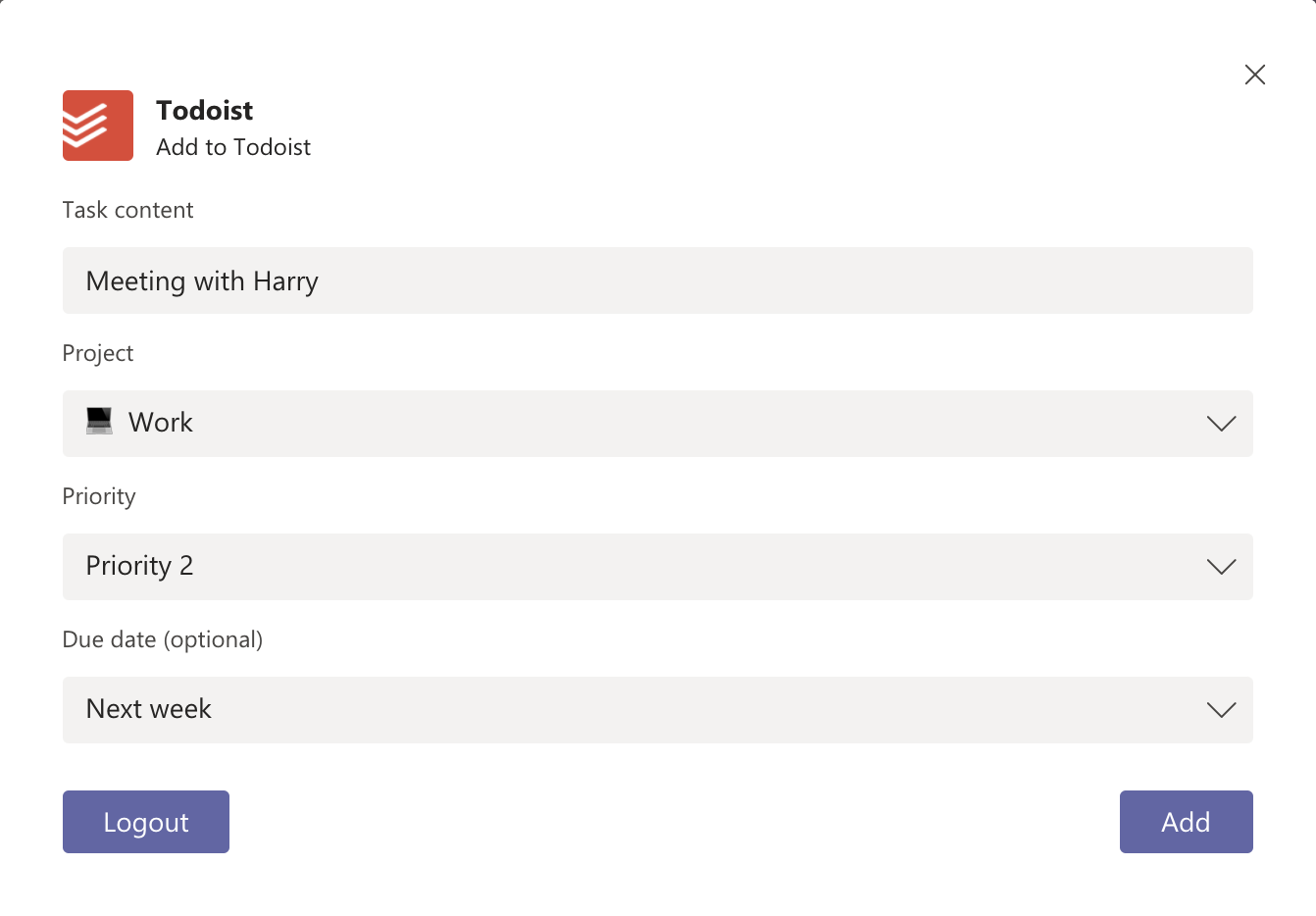 How to share a Todoist task in a chat message
Open the chat you wish to share the Todoist task in.
Under the message composer, you'll see a list of icons. Click the Todoist icon.
Search for the task you want to share.
Click on the task. The task will now have been added in your message composer as a task card.
Add whatever other information you want to send along with the task, such as a message, an emoji, or a GIF.
Click the send icon in the bottom-right corner.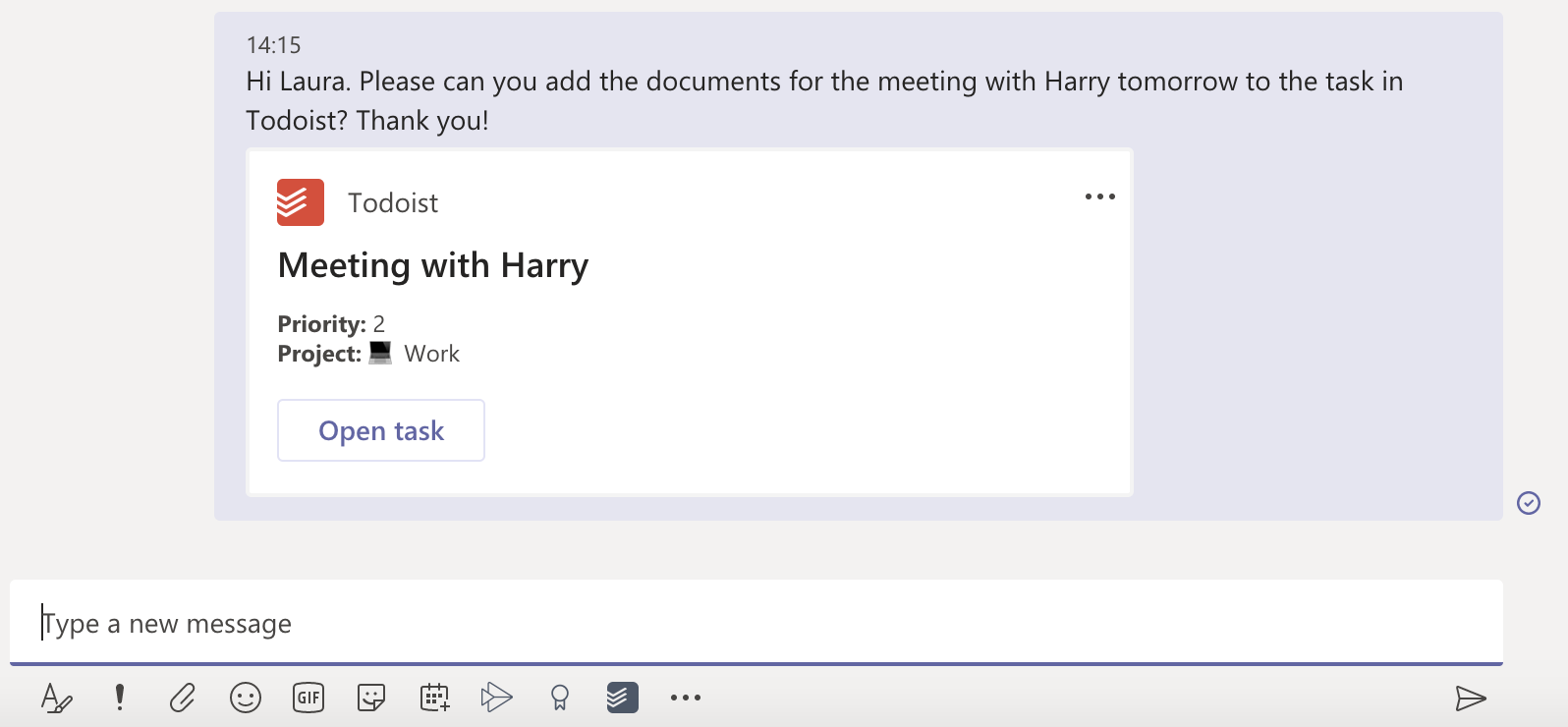 FAQ
How can I remove the integration?
If you no longer wish to use Todoist with Microsoft Teams, here's how to remove the integration:
Log into your Microsoft Teams account.
Find the Todoist icon anywhere within your account (for example, in your Chat window).
Right-click the Todoist icon and select Uninstall.
Click Uninstall again to confirm.