Third-party integrations may need a unique API token to view or make changes to your Todoist data. Learn how to find your API token to set up integrations with Todoist.
If you're using Todoist on your mobile phone, switch to the web or desktop apps to find your API token.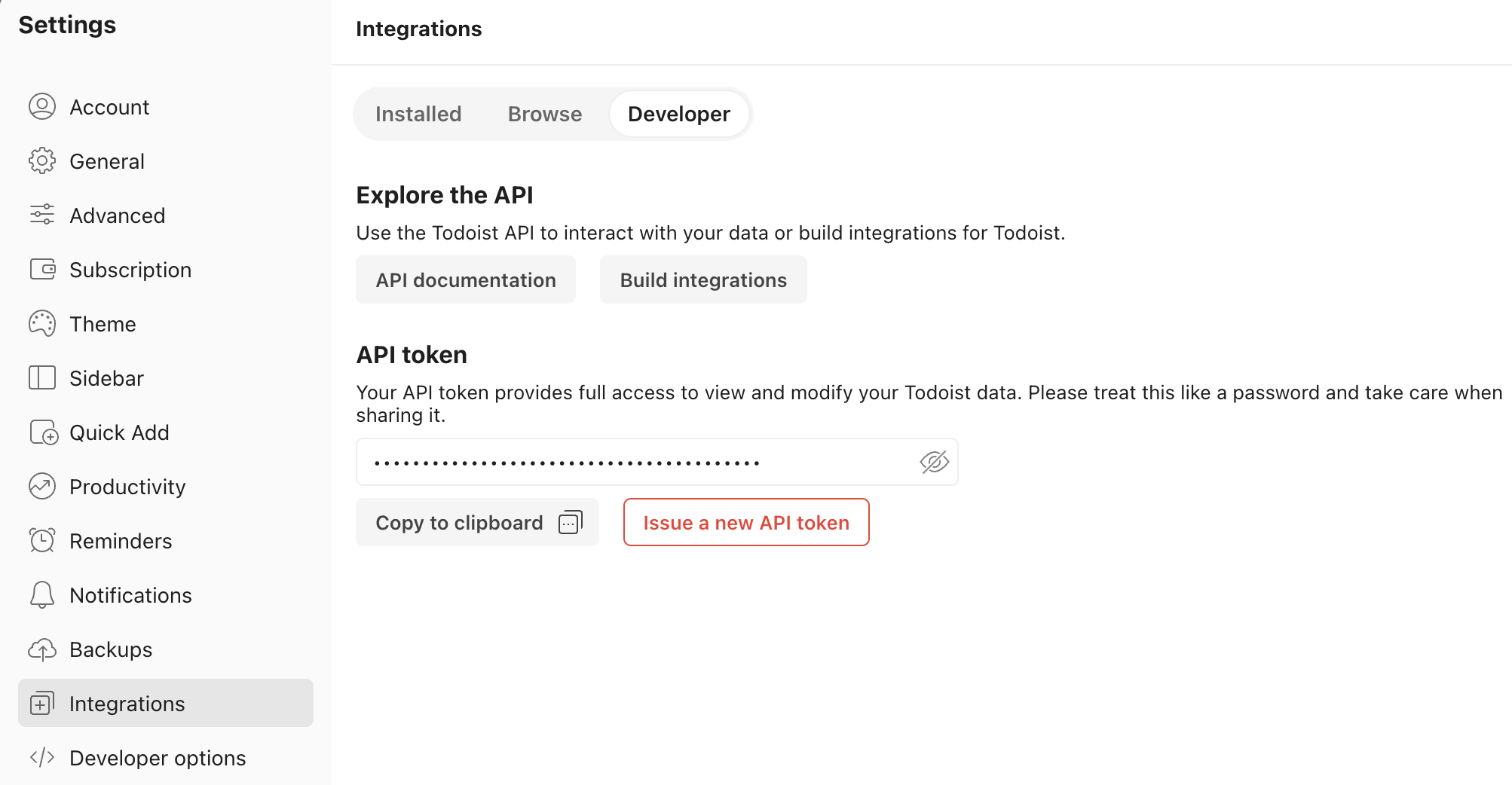 Click your avatar and choose Settings.
Click Integrations in the side menu.
Open the Developer tab.
Click "Copy to clipboard" to save your API token.
Issue a new token
If you're having issues with your API token, click "Issue a new API token" to confirm you'd like to generate a new one. This will log you out of Todoist on all apps and devices.
Build your own integration
If you want to contribute to the community by building your own Todoist integration, explore the Todoist API documentation. When you're ready, submit your integration for Todoist.